Rented Properties
1
House
Beautiful home, very well maintained. Large covered patio leads out.. DETAILS
5 bed | 3 bath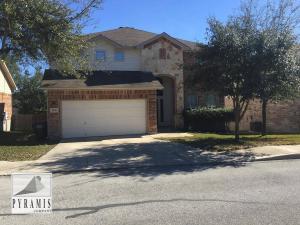 Latest News

Their customer service is excellent and my emails and phone calls are always returned promptly. My property manager is Michelle Spraggins.

I recommend connecting and seeing what this group can help with!

They've always been a pleasure to work with. Also, hats off to Mrs. Heather Tafolla. Thanks again everyone.

Very professional team and very prompt. We moved into an older home that was up for lease and everything that could go wrong did...

These guys do fantastic work and know the market really well.

Pyramis is a company I can definitely trust with my family's needs. She is by far the best property manager I have had thus far.

I honestly feel my investment is protected. I highly recommend them

Super responsive, friendly, and extremely thorough. I'm am very happy with Pyramis thus far!

Excellent company, very helpful. Kathy Zuniga Is very helpful always willing to help and answer any questions. Thank you for your help.

I highly recommend... and believe me this company is a step above their competition!!!!

They are highly professional and really great to work with.

Kathy from Pyramis was wonderfully accommodating through our application and moving process, kept us updated regularly on the pace of the remodeling before we moved in, and has been quick to get people out on maintenance calls since we moved in.

They care about what they do, always want to improve, and focus on providing excellent services for their owners and tenants.

They've been very helpful any time I've had questions.

As tenants, Pryamis Company has been really great to work with. I've never had an issue with this office or the lease.

We applied for a rental home and it was smooth process got approval within 2 days we looking forward to working with them on our new lease .

They are proactive in managing my house and always look at the market to capture the best rent possible for me. Well done team!

Our experience with Pyramis has been top notch. Adam and his team take great care of their clients and their investments.

Thanks Adam and team for the great work!

As a homeowner, I feel safe and secure having Pyramis manage my property. I highly recommend their services and Heather as an agent.

Thank you Kathy for being so quick to respond and attentive! We appreciate that y'all made it so easy for us to move in! Y'all rock!!

The folks at Pyramis Company are very knowledgeable about property management and do a great job.

She was very professional and positive throughout the whole selling process.

Pyramis company is the most professional company we worked with. The owners are very genuine and work with you. Don't go anywhere else.