Better property management from Pyramis
Why Pyramis?
We often get asked, "why should we choose Pyramis?"  When making the decision to place the trust of your asset into the hands of someone, you need to know you're making the right decision.  You have multiple companies to choose from when selecting a property management company, but the choice is clear.  Pyramis Company is the only real option out there, we'll explain why…
Longevity & Expertise
Pyramis has been in the management business since 1985.  We helped to write the book on San Antonio property management.  We know the market, the laws, and the best way to get things done.  32 years is a lot of experience.  Go with the new guys or the ones who have been around?  Do it yourself or go with an experienced professional?
Our founder & president, Craig Acord, has been a professional REALTOR® in San Antonio since the early 1980s and a broker shortly thereafter.  That's what experience looks like.  He received his CPM® designation in 1993 making him the area's most tenured CPM® in residential property management.
Certified Property Manager®
The CPM®, the most prestigious designation available to someone in the industry.  It means we understand not just how to collect rent and call the plumber. It means that we understand what it means to have investment property and how it should be handled. In Texas, you just need to have a broker in order to handle funds for another party. So, any real estate agent, with the permission of their broker, can say they're a "property manager."  Let's put this a different way, would you have your family doctor perform brain surgery? Why then would you entrust a $100,000 plus investment to a general practitioning real estate agent? Make sure your property manager has the knowledge and training needed before you trust them with your asset.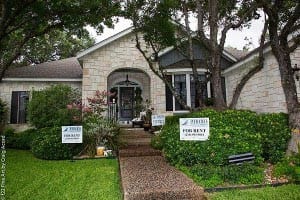 Higher Standards
For the most part, the big real estate brands offer property management simply to hang onto you as a client when they are unable to sell your home.  To keep that relationship open for when there's a buyer, they want to keep the property.  They're far less selective on what they manage, they just want the eventual sale.  Think about it, would your agent prefer the one-time $4,500 commission for selling your home, or the $125/month management fee for managing the same house?  That's not rocket science, they're not invested in your investment; it's just not financially feasible.
On the other hand, we are selective on the properties we take.  We have the ability to turn down business in order to maintain our standards.  Why do we do this?  We do it so that we have the ability to take the best care of your quality rental that we can.  Less desirable properties are typically in less desirable neighborhoods or in areas that suffer from higher crime rates.  Properties in such areas usually have higher tenant turnover rates and consume more of our time.  Better inventory helps us provide better customer service.
Many of the calls we receive from prospective clients are dissatisfied with their current management.  At Pyramis, we're sensitive to these situations and what causes this level of unhappiness.  This is not a decision to take lightly, but making a bad decision can be costly.  While we don't ever want any of our clients to be so unhappy with us that they want to go elsewhere, we won't hold you hostage with termination fees or penalties.  We'll even make a promise to back that up.
Boutique Management
As stated above, we're selective as to what properties we manage.  We're a small company, we don't manage 1,000+ properties.  When managing that many properties, you have to become a factory operation in order to be profitable.  A team of people handle applications, another team handles maintenance, another for tenant relations, and yet another for client relations.  If you have a question about your monthly statement, do you email a person or a generic email address and pray it gets to the right person?  They outsource all the move-in, move-out, and annual inspections.  In many cases, the people you're dealing with have only ever seen photos of your rental home, if even that much.  In large part, customer service can't survive in these environments.  You become just another address in their system.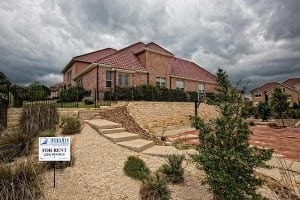 We are committed to providing the highest quality property management San Antonio property owners can receive.  At Pyramis, we built our business on the relationships with our clients and tenants.  We get to know our clients, their properties, and their tenants.  Your property will be assigned to a property manager and that person will be the single point of contact for you, the property owner, the tenant living in the property, and any vendor performing maintenance on the property.  We provide you one-on-one service, period.  Many of our clients have been with us since the 1980s and plenty of others were once tenants.  Our 32-year history speaks for itself.  At Pyramis, customer service isn't dead, it thrives.  
Don't become just another address.
Better Applicant Processing
We have designed one of the most effective applicant screening processes in the area.  This custom process is a closely guarded secret, as it has taken us years to develop this level of accuracy.  It has helped us achieve a tenant default rate of less than 1%.  The bottom line is we place the best possible tenant in your home and we work hard to keep them happy.  The fact is, happy tenants generally stay longer and less tenant turnover means less cost for you.  We're so confident in our tenant selection, we'll back it up with a promise.
Straightforward Fee Structure
Our fees are pretty simple: a management fee, a leasing fee, and a renewal fee.  That's pretty much it.  We do also offer an additional, optional inspection service.  We can elaborate on these on an individual client basis.
We don't try to sell you a bunch of add-on services you don't need, either.  Sure, $10-$15 extra each month for a service you may need one day may be beneficial at that point.  But, in the meantime, they're putting all that money in their pockets.  Let's do some math… If a company has 1000 properties and they're charging $15/month to each property for these add-on services, they're pocketing an additional $15,000 in monthly revenue from their clients.  They may only have to pay a few thousand in a given year for claims, but they're still pocketing most of that money.  Now who's interest are they serving?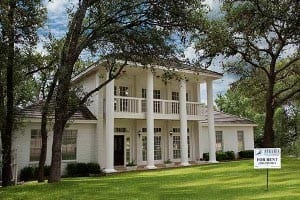 We can't always compete on fees, you'll probably find someone who can manage your property for less.  But,  what is the cost of inexperience, mistakes, and incompetence?  You'll usually pay more for the bargain services in the long run.  Remember, the lower your fees, sometimes the greater your exposure to those risks.
Fast Property Turnarounds
Our clients don't make any money with a vacant property.  We don't either.  Our goal is to keep your property occupied as much as possible.  We do everything we can to get your property marketed to the widest audience as quickly as possible.  When we receive a tenant's notice of their intent to move out, we begin our process to market it.  We'll make sure they understand their responsibilities in order to get as much cooperation from them as we can.  After all, they have to endure the showing process to prospective tenants.  Next is to put the house on the market, where we input the listing into the Multiple Listing Service (MLS), Automated Referral Housing Network (AHRN, a housing resource for military personnel), and an additional listing syndication service.  From those three services, the listing will be visible on 125+ websites and to the 10,000+ REALTORS® who are members of the San Antonio Board of REALTORS® (SABOR).  Your home is marketed at a very aggressive rental rate to attract the most possible prospects, while still making sure we generate the maximum amount of rent dollars for our clients.  Pyramis has agents available seven days a week to respond to inquiries, as well as show all of our listings.  Additionally, any local REALTOR® has the ability to show any of our listings.
Once a property is vacant, we inspect it and get any remediation completed quickly, while making sure the work is done right.  We do everything in our power to minimize the duration of your vacancies.
The fact is that there will be a need for maintenance and repairs at some point.  Whether the AC breaks, the roof leaks, or the toilet overflows, we have trusted vendors in place to take care of these issues, and many more.  We know how long many repairs should take to complete and how much they should cost, we'll make sure you're getting the best deal.  Sure there will always be a vendor who can do it cheaper or faster.  But there's always a flip side to that coin, too, there are others who will take longer or cost more.  Are the bargain vendors licensed? Insured? Has their employer checked their background?  One way we check out our vendors is to send them to the home of Pyramis' owner, Craig Acord, as if it were a tenant occupied property we manage.  That visit has told us plenty over the years, like one vendor's service call lasting only 15-20 minutes, but billed for 2 hours.  Needless to say, they were immediately dismissed.  We try out vendors on ourselves so we don't have to use our clients and tenants as the test subjects.
Pyramis Promises
We will always respond to our clients when they reach out to us.  We promise to respond to you within 24 hours, although usually much sooner.  One of the most common complaints we hear from clients who switch to Pyramis is the lack of communication from their previous manager.  We won't ever be put in that category.
If we place a bad tenant, we won't charge the leasing fee to replace them.  We're so confident of our proprietary application processing, we'll eat that next leasing fee if a bad apple sneaks past us.
We don't just sit back and collect fees every month.  At Pyramis, we earn our money.  If you don't feel we earned our fee one month, let us know and we'll refund that month's fee.  We're here to earn your business and keep you happy.  We always want our clients to be happy with the work we do and we welcome any feedback that helps make us even better.
While most of our clients stay with us for many years, things do happen and conflicts arise.  We will do what we can to correct the situation, but in the event a client still chooses to leave, we'll let you out of the management contract with no penalties.
Why Hire a Professional?
Thinking about managing your own rental?  Are you comfortable with the 60+ statutes that apply to owners of rental units?  Do you know how to properly qualify and screen prospective tenants?  How would you handle determining what the optimal rental rate is for your home, since most of the data you need is not public?  Have you ever had to track down a tenant two weeks late paying rent?  What about filing an eviction?  Ever dealt with a house fire resulting from a lightning strike while you're 1,500 miles away?  What about the roof damage from a hail storm you didn't know happened?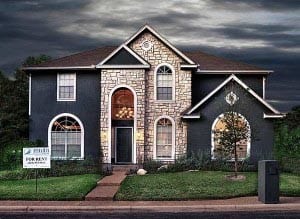 Still thinking about doing it yourself after reading that?  Let's look at setting the rental rate, how would you go about it?  The most common response we get when speaking with prospective clients that are debating between hiring a professional and doing it themselves is this: "The neighbors down the street are renting their house for $2000."  Are you sure it really rented for that much?  The MLS system allows REALTORS® to see what another REALTOR® rented a property for.  It is a crucial tool for determining what rents the market of a particular area will support.  We look at successful rentals, what they actually rented for, how long they sat on the market before being rented, and several other details.  This is just part of what goes into setting a competitive rental rate.  What about all the other items for consideration above?  Property management is a real estate specialization, just like the many different specializations for doctors.
All REALTORS® are not Created Equal
Many agents don't know what to look for in a rental property.  Most don't know how to perform a cash flow analysis for a rental home.  How is that person going to help you locate an investment property?  On multiple occasions, we have been approached by a new prospective client while they're in the process of purchasing a home with the intent of renting it out.  Imagine their surprise when we've had to tell them their rental rate is below their mortgage payment.  Their agent was selling them on a house that would not make an effective rental property.  Investment property is our business, it's what we do.  We know how to locate homes in order  to maximize return as rental properties.  We have licensed Texas REALTORS® trained to help investors locate properties that will bring them consistent, qualified renters, resulting in consistent positive cash flow.  We even have lenders ready to work with investors.
We Are Professionals
We work for you, the client.  We won't ever forget that.  We're in business to take care of your home, your asset.  We've had many of our clients since the 1980's.  Why?  They trust us.  We give them honest feedback and they trust that when we say we're going to do something, we do it.
We are members of:
National Association of REALTORS® (NAR)
Texas Association of REALTORS® (TAR)
San Antonio Board of REALTORS® (SABOR)
Multiple Listing Service (MLS)
National Apartment Association (NAA)
Texas Apartment Association (TAA)
San Antonio Apartment Association (SAAA)
National Association of Residential Property Managers (NARPM)
Institute of Real Estate Management (IREM)
What does that mean to you, though?  For all of those organizations, it means we're held to a higher standard. Those organizations have strict codes of ethics that we are required to follow.  They also provide education and support to member organizations.
Why are we members of the apartment associations?  Two very big reasons, they support the residential rental part of the real estate industry and they have the best legal support and documents for leasing and property management available.
NARPM is the organization for residential property managers and they have a fantastic set of education programs and support for our industry.  IREM is the ultimate organization for anyone in property management, commercial or residential.  They also issue the prestigious CPM® designation that our president holds.  IREM is also the organization NARPM was born from.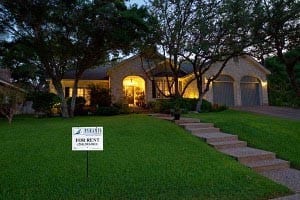 The Bottom Line
Place your trust in a company with a proven track record of not only catering to investors, but also to the homeowner.  We have the experience to effectively manage your property in San Antonio and get it rented quickly at the optimal rate, with quality tenants.  
Get started with Pyramis today.